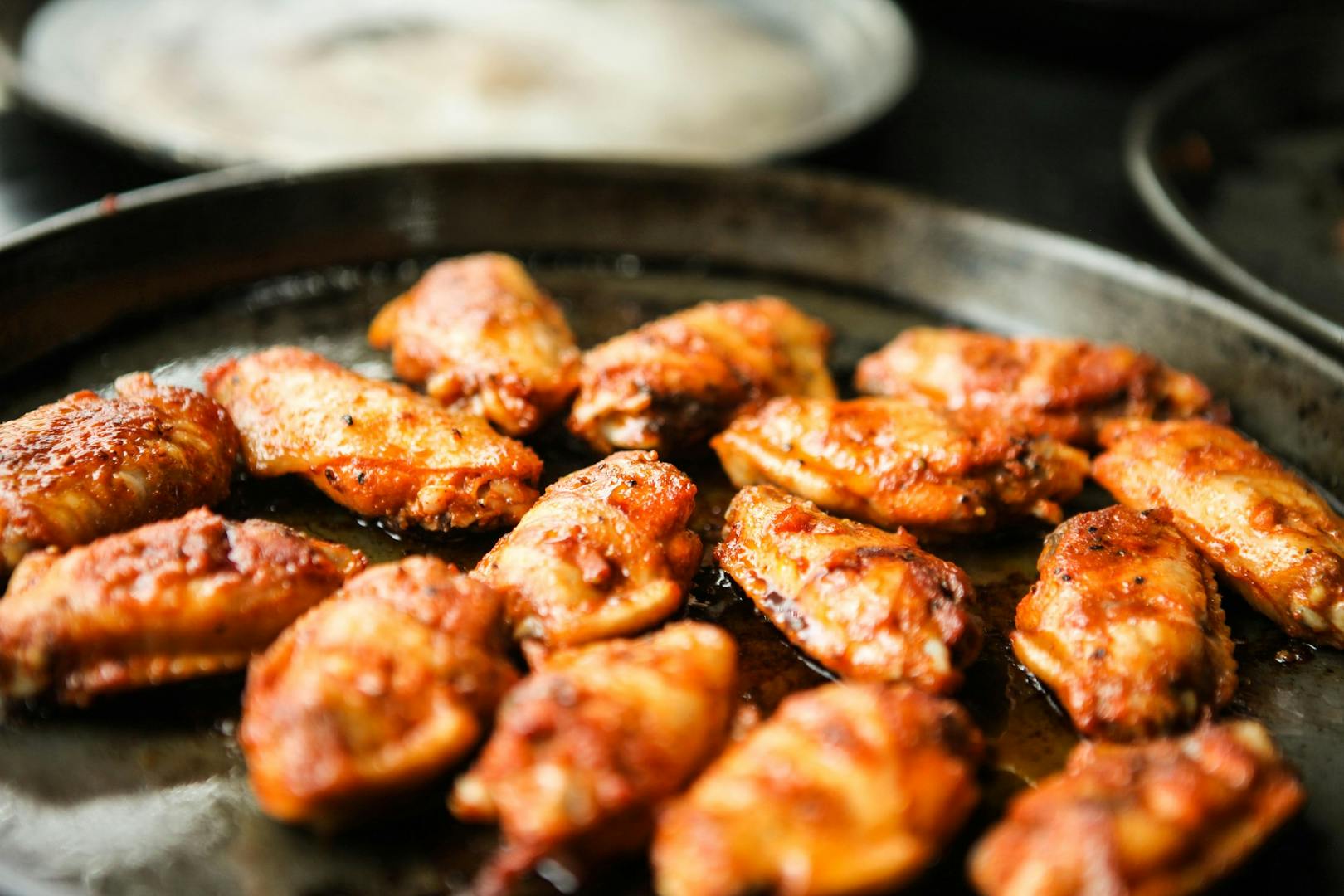 Due to supply chain issues, some items may not be available. Please call us with questions about current menu offerings and for up-to-date hours of operation. We appreciate your continued patience!
(919) 545-2242



Appetizers

---

Mozzarella Cheese Sticks

Served with marinara sauce. $6.99

Chicken Tenders (5)

With your choice of ranch, honey mustard, or BBQ sauce. $7.99

Basket of Fries / Homestyle Chips

$5.00

Basket of Sweet Potato Fries

$5.99

Fried Pickles

Our homemade fried pickles served with sriracha ranch sauce. $6.99

Chicken Wings

Naked, Classic BBQ, Buffalo & Sweet Teriyaki. Served w/ celery and ranch or blue cheese. $10.00




Soups & Salads

---

Soup of the Month

Cup $4 / Bowl $8

House Salad

Greens with tomatoes, onion, & cheese. $5.99

with chicken $9.99

Caesar Salad

Romaine Lettuce, Parmesan, Croutons, and classic Caesar dressing. $7.99

with chicken $11.99

Chef Salad

Bed of Romaine Lettuce with Turkey, Ham, Bacon, Tomatoes, Onions, & Shredded Cheese. $9.99

with chicken $13.99




Sandwiches

---

Club Sandwich

Roasted turkey and smoked ham layered with bacon, lettuce, tomato, and mayo. $10.99

Grilled Chicken Club

Marinated grilled chicken on a potato bun with bacon, lettuce, tomato, mayonnaise and your choice of cheese. $10.99

Philly Cheesesteak Sandwich

Philly Cheesesteak on a hoagie roll topped with peppers, onions, mushrooms, & provolone cheese. $11.99

Chicken Salad Sandwich/On A Bed of Lettuce

Chicken mixed with almonds, cranberries, celery, onions, and mayo with lettuce & tomato*. $9.99

Deli Turkey or Ham Sandwich

Roasted turkey or smoked ham served with lettuce, tomato, American cheese, mayo and mustard*. $7.50

The Ridge BLT Sandwich/Wrap

Crispy bacon topped with lettuce, tomato and mayo*. $8.99

Hot Dog

Available with Onions, Relish, Chili, Ketchup and Mustard. $3.50

With chips & fountain soda. $5.50

Philly Fries

Made with Chopped Steak, Grilled Onions and Peppers, Gravy and Melted Cheese $11.99




Hamburgers

---

Arnie

A classic All-American burger with Lettuce, Tomatoes, Mayo and American Cheese. $10.99

The Sorenstam

A salute to one of the great female players this burger is topped with Grilled Mushrooms and Swiss Cheese. $11.99

Slammin Hammy Snead

Start with a 1/3 Pound Burger and top with Shaved Ham, Pickles, Mustard and American Cheese. DELISH. $12.99

The Tiger

Named after the Man who has lots of Cheddar and Brings home the Bacon. 1/3pound Burger with Bacon and Cheddar Cheese. $12.99




Garbage Fries

---

Gravy and Cheese

Traditional Canadian Poutine with Fries, Gravy and Melted Cheese. $7.99

Carolina Fries

Topped with Pork BBQ, Cheese, BBQ Sauce and Coleslaw. $11.99




Kid's Menu

---

Includes drink & choice of fries or chips

Grilled Cheese $5.50

Chicken Tenders (3) $5.50

Hot Dog $5.50




Beverages

---

Fountain Drinks

Mountain Dew, Pepsi, Diet Pepsi, Diet Dr. Pepper, Root Beer, Mist Twist, Cheerwine, Lemonade, Dr. Pepper. $2.00
Consuming raw or undercooked meats, poultry, seafood, shellfish, or eggs may increase the risk of food-borne illness.